DJ Titler.
A nifty little tool for any Second Life DJ that displays the current song over your head as a titler. Works with SHOUTcast streams.

Displays the current song above your head
Announces the song in chat; the announcement interval can be customized
The audience can make wishes that will be shown as a menu
Display another title in addition to the song name
Cute particle effect when the song changes
Get it on the Marketplace
Get it inworld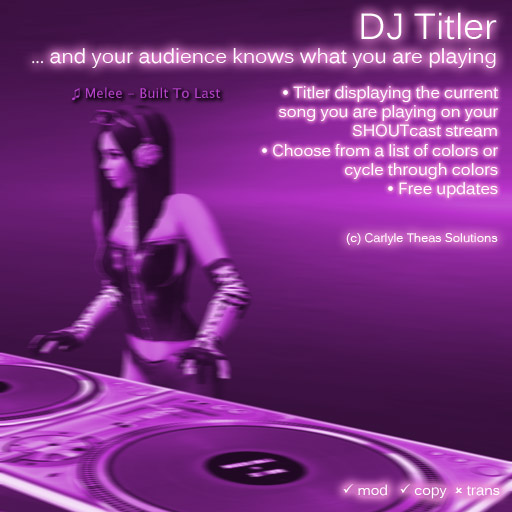 Do you want to learn more? Check out the DJ Titler user manual.