Billboards.
Building a grid-wide advertising network? "Billboards" lets you manage your adboards from a central location without you having to teleport to all of your board locations. The boards can give inventory, load URLs, show the map to teleport to directly, and they have a built-in online indicator. Up to 5 ads per board, only 1 prim.
Get it on the Marketplace
Get it inworld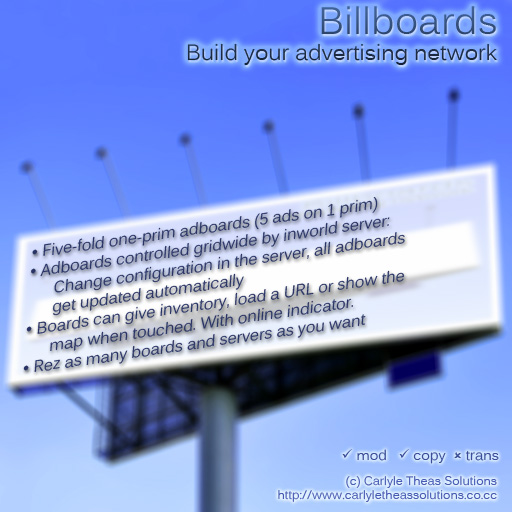 Billboards instructions and manual.